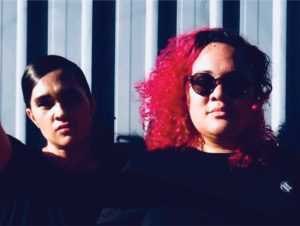 Beauty and The Beats is a four-piece collaboration between Lana Tukaroa (Vocals), Bubba Tongia or Jack Siliga (Vocals + Bass ), Hope One (Beatbox) and Evey (Guitar + Keys + Vocals). Together they create an explosion of Soul, Hip Hop and R&B acoustic music including original soulful songs, slam poetry, beatbox and remixed covers. Their stories are weaved together with the love and strength of culture and family. Having made their mark in 2021 performing as part of the Brisbane Festival, Seaside Festival Noosa, World Science Festival, C.H.U.R.C.H jam sessions, Vulcana's 'Over the Fence' season and supporting Jonathon Sri's band Rivermouth, the group are rapidly growing a fanbase.
The rich knowledge of their Pacific Island + Maori heritage is felt throughout their music, embracing a diverse world of change and community, listen to the Intricate playing of the guitar, grounded by the bass of the Beatbox as the sweet melodies float through your ears. With an upcoming EP soon to be released, Beauty and The Beats are the new cool to hit the streets.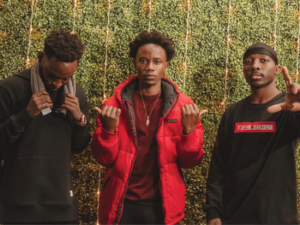 Jonas, who goes by the name of Lightskin Jonas, has been making music on and off for about 5 years. It wasn't until his forth year he decided to take it more seriously.
Originally come from Burundi in Africa, he came here to pursue a better living environment.
Making music and being on stage is the only time he feels alive, its just the best feeling in the world and he hopes to one day travel and perform for the world.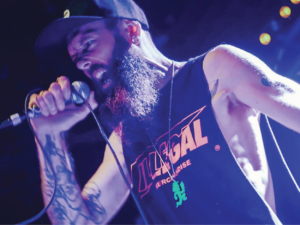 East Coast Alien developed in mid 2020 when lyricist Mike Mike Christensen teamed up with Oz hip hop legend Evil Eddie Jacobson from Butterfingers to create an old School 90's hip hop sound! Mike joined Eddie's record label Bewilderbeats in late 2020 and teamed up with there good friend Mitch Thompson who would become the official ECA DJ.
4 December – Folk and Country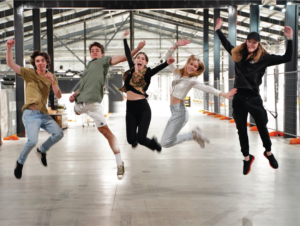 At only seventeen years of age Brisbane based artist Briana Dinsdale has achieved already what some folks could only dream of in a lifetime, a firm favourite with key industry tastemakers highlighted by receiving the 2022 Kieth Urban Scholarship from the Country Music Association of Australia in Tamworth.
Briana's distinct and refreshing style of country has garnered support from the likes of the Country Music Association where she also nominated for Album of Year, Single of the Year, Female Artist of the Year, New Artist of the Year, Video of the Year and Junior Artist of the Year. An incredible feat by such an exciting and gifted rare musical talent.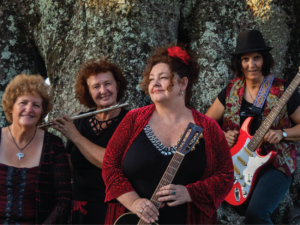 Mama Juju
&

The Jam Tarts
Mama Juju & The Jam Tarts are 4 multi-instrumental women of a certain age and attitude who refused to grow up, grow old and stay home. They always create a fun, upbeat vibe whenever they perform. Quirky, unique music with jazz, blues, world folk and rock influences, stunning vocal harmonies, exciting song arrangements, a touch of naughtiness and an infectious energy.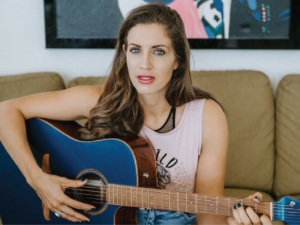 Rae Leigh is passionate about connecting through the power of stories. As an acclaimed performing artist with radio support from the likes of ABC, 98.9 Best Country, and 107.3 Juice Radio.
In 2020, she was awarded a $10K prize from JMC Academy through the Logan City Live: Boost program for her female empowerment song 'Just Like That'. The song was produced at JMC academy along with a professional music video and she is very excited to be working with such an incredible team on her song that tells a story of her own power as a female integrated with the stories of women she has met and how the power dynamic in a relationship can change 'Just Like That'.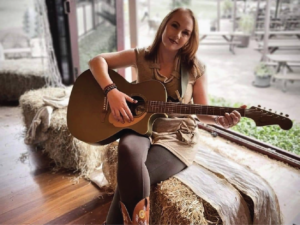 JAYLEE is an acoustic soloist of the pop/country music genre with a slight R&B vibe to her original music.
JAYLEE's original music sounds like what you would get if you put Taylor Swift and The Kid Laroi in a room together for an acoustic jam session. Covering topics of love, heartbreak, themes of overcoming domestic violence and providing a message of courage and inspiration to those who hear her lyrics, with the hope that they may listen and know they are not alone in their human experiences.
11 December – Rock/Pop/Punk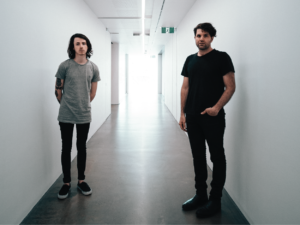 After the passing of his older brother, Adrian Mauro inherited his guitar, his keyboard and his record collection.
In the years that followed he learnt to record and play his instruments, honing his skills on other projects before finally deciding to release music under the moniker Machine Age.
Teaming up with drummer Dylan Stewart, they released their debut record 'Point of Departure' in 2019.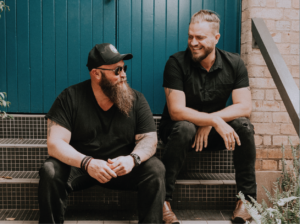 Hearing August River Band for the first time, you may find yourself thinking Roy Orbison was fronting an unplugged Faith No More show with Stuart Copeland on drums.
Prepare yourself for cinematic lyrical noir with dark tales full of imagery from a lost Cohen Bros script, odd-time metal riffs played on acoustic guitars, soaring and swooning classical violin layers underpinned by heavy dub rock bass-lines, harmonies and a heavy dose of poetic romance.
This is a band with nothing to prove other than how beautiful it truly is to pour love into the creative rivers of life, love and loss.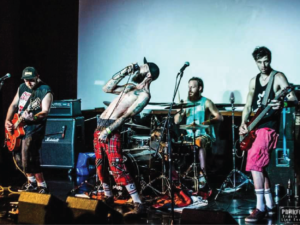 SLOJ (Smells Like Otto's Jacket) are a 4 piece Punk band originating from the City of Logan. Band members consist of Mike Mike- vocals, Pauly D-Guitar/vox, Matt Martin- Bass/vox and John Fourie on Drums! Over the last 5 years SLOJ have been lucky enough to play with international punk bands like- Guttermouth (USA), The Dwarves (USA), D.R.I (USA) as well as being lucky enough to travel the East Coast playing with many great Aussie bands like- The Porkers, The Go Set, TopNovil, Flangipanis, Hightime and Cosmic Kahuna. After releasing there debut album 'Tales from the Ripped' and having a small hiatus SLOJ are planning to record there 2nd album early next year.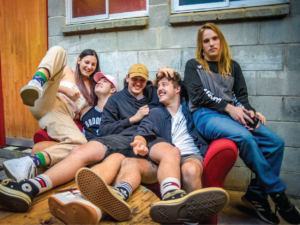 Couch Surfers, a relatively new independent Logan band, that plays all your favourite rock songs. They have recently released their first EP 'Have a seat'.