Boost Professional Development Series
Want to further develop your music business and artistic skills and meet people who can help you take you further in the music industry? Then make sure you take part in the free Logan Live Boost professional development series.
Check out the details of the sessions and register below.
Visualising your art form: a biography + photography masterclass for musicians
Saturday, 6 April 2019 – Session fully booked – waitlist open.
10am to 4pm
Logan Art Gallery
Wembley Rd corner Jacaranda Ave, Logan Central
If you research the history of musicians of our times, you'll also find fashion and style intrinsically entwined. How you portray your music in words and images can be just as important as how you sound when playing live. You only get one shot to impress that important booking agent or festival.
In this hands-on masterclass, we will help you discover your sound through images and words. Learn how to:
• Identify what has worked in this history of music and style
• Discover your sound, rhythm and stories through visually storyboarding music
• Create a visual music journal
• Mind-map for your music
• Understand how written words (bios) can elevate or deflate your act
• Write your best 50 word biography
• Take great images with your smartphone and use free editing software to get the best out of your photos
Facilitators: Sophie Munns (visualising your art form), Claire Marshall (music + style), Craig Spann (creative writing), Luke Henery (photography)
Assistant Facilitator: Ali Strachan
Performing your best possible show
Tuesday, 9 April 2019 – Session fully booked – waitlist open.
6pm-7:30pm (doors open 5:30pm)
Logan Central Library
26 Wilbur St, Logan Central
No matter your style or level of musicianship, this session will provide you with invaluable tools to present your music the best way you can to a live audience. The goal of this session is to make you feel more confident, and help you get noticed. Hear about some live horror stories and help pick apart a bad performance.
Skill up on:
• Microphone technique
• Communicating with your audience
• How to ask for what you want from your sound engineer
• What you need to know about sound systems
• What to prepare for (sickness, broken gear, etc.)
Facilitator: Rivah Laughton
The music and the dollar
Tuesday, 16 April 2019 – Session fully booked – waitlist open.
6pm-7:30pm (doors open 5:30pm)
Logan Central Library
26 Wilbur St, Logan Central
How much money is enough? What is industry standard payment for a live performance? When is it okay to play for free? What other opportunities are there for making money from your music?
Hear from industry professionals and artists themselves about ways they've creatively made money from their craft in the past and hear about the traditional music income streams such as songwriting royalties, grants and more.
Guest Speakers: Blake Durant, Ant McKenna, Andrew Tuttle
All sessions are free but limited to 30 seats each.
Get in quick and register today.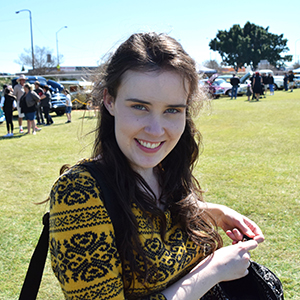 Over the last five years, Alyssa Bebbington has developed a strong connection with the local music scene in Brisbane in roles as music publicist, radio producer and music intern, musician and technical crew member. In 2018, Alyssa founded Yeah Sweet PR – an independent Music PR business based in Logan. As Yeah Sweet PR's Owner/Manager and Music Publicist, Alyssa works with musicians to organise and manage tailored publicity campaigns. Expanding her Yeah Sweet business in 2019, Alyssa is also establishing Yeah Sweet Music to offer Artist Bookings and Management/Assistance.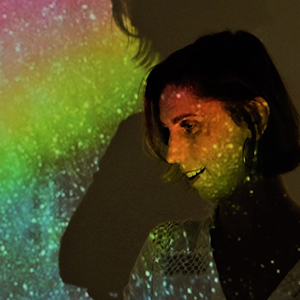 Emma Bosworth is a songwriter with a great passion for conserving our climate and natural environment. She has been a professional in the music industry and environmental movement for fifteen years. She cut her teeth from an early age playing in garage bands and howling with the rock 'n' roll best of them. In 2014, Emma's first solo album Coming Up For Air was released, which was ABC 612 Album of the Week. Emma can be heard on Rain on the Mountain, a song taken from Paddy McHugh's album Trials and Cape Tribulations, out through Arrest Records, and her songs have appeared on television series Slide and 2014 feature film, Predestination. She was a finalist in the 2015 Queensland Music Awards Blues and Roots Category. She has just released her new single People Get Ready.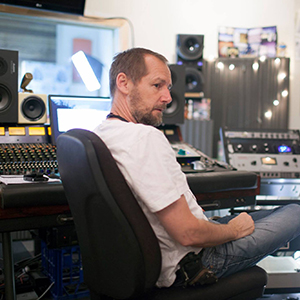 Adrian Carroll has more than 30 years of experience as an Audio Engineer. Adrian has worked in record production, radio and video post-production both in Australia and the United Kingdom with artists such as Nigel Planer, Whoopi Goldberg, Richard O'Brien, and Australian operatic soprano Lisa Gasteen and pianist David Helfgott. He has the ability to deliver services of exceptional value in the marketplace and has been responsible for a number of key recordings in the history of Australian independent music. He also has extensive recording clientele in classical music, including The Queensland Choir, Brisbane Philharmonic Orchestra, Australian Youth Orchestra, Queensland University Musical Society, The Queensland Chamber Choir and Queensland Musical Festival.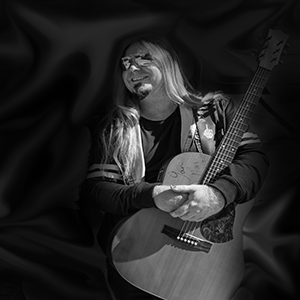 Blake Durant has worked as a musician playing both covers and originals in South East Queensland for the last 19 years, and full time for the last five years. He has featured in some of the most iconic venues both in Brisbane and abroad, has written, recorded and toured albums with originals outfits, and played session work for various studios. Blake has a wealth of experience in corporate events, pubs and clubs, weddings, festivals and cruises. Blake currently performs three to six shows a week in BAM Duo and BAM Solo, two of Brisbane's most sought-after cover acts. Blake has witnessed changes to the live music scene and some of the hardest but also most exciting times to be a working musician and has managed to flourish. His passion for both music and performance is evident at every show.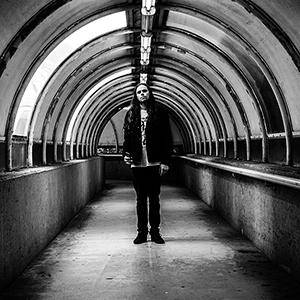 Luke Henery is a musician and photographer. Luke found his mother's camera in his early teen years and developed a love of photography, focusing his lens on his suburban surroundings of Shailer Park and Cornubia. Luke worked for Genesis Productions, assisting in the production of short documentaries and video installations for the Queensland Heritage Trails. He then worked as a full-time photographer for Quest Newspapers, Metro News, The Satellite and the Reporter. Now a freelance photographer, Luke's work has been published in No Cure magazine, Veri Live, Alter Analog and he has exhibited at St Jerome's Laneway Music Festival, Bench, Culprit Club, Racquet Studio and Crowbar Church Gallery. Luke also plays bass guitar for Australian alt rock band Violent Soho, who have enjoyed success with two Arias, two Gold records, three gold singles and numerous other awards.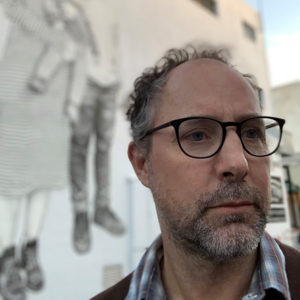 Ant McKenna's diverse experience includes almost ten years with local government, eight years with a music industry peak body, three years fundraising for an innovative not-for-profit and ongoing work for over 25 years as a professional touring artist. Ant has a reputation as a dynamic and forward-thinking artist, worker, producer, project developer, grant writer and manager. He has worked to develop the music industry in Brisbane, across South-east Queensland, throughout regional Queensland towns, interstate and internationally. He has also been involved with or behind many important developments in the national, local and state music industry, such as the state-wide A-Venue youth music initiative.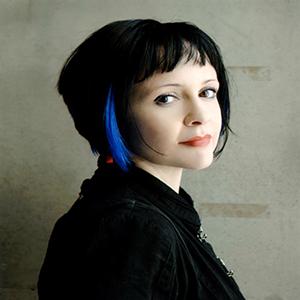 Claire Marshall is a dancer, DJ and choreographer. Her work covers a broad spectrum, ranging from contemporary dance, to work for more commercial dance ventures. Claire has built a dynamic career choreographing sell-out productions, international music tours and national and international film clips. She has choreographed music videos for recording artists including Darren Hayes, Megan Washington, Elizabeth Rose, Little Birdy, Kate Miller-Heidke, Powderfinger, The Sleepy Jackson, The Living End, John Butler Trio and many more. She has choreographed tours for Savage Garden, and for screen components of George Michaels' 25 Tour. She has even served as a zombie movement specialist for the film Daybreakers by The Spierig Brothers.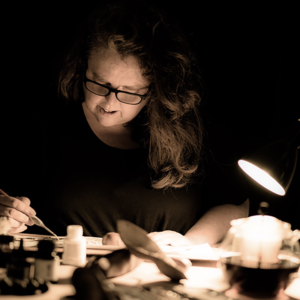 Brisbane-based Australian visual artist Sophie Munns' life to date has been characterised by a passion for cultural expression across time and place, encountered first through studying fine art at university, then through her own exploration of symbolic languages, food and plant cultures from around the globe and, more recently, through an immersion in ethnobotany and biocultural diversity research. Writing, journals, blogging, engaging with community and online dialogue add dimension to her art practice. Sophie has taught journaling for years, and has great experience and knowledge in creating activities for workshop participants that helps them understand their art in new and interesting ways.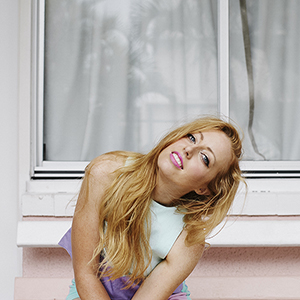 Hailed as part of new pop vanguard, Logan-raised artist RIVAH has forged her path in recent years travelling the world to write, perform and record. With comparisons to the likes of MØ and SZA, RIVAH combines a monstrous voice with a serious knack for penning a pop hook. As a fearless performer, her demanding stage presence stops audiences dead in their tracks, making her impossible to ignore. As a finalist in the 2017 Grant McLennan Fellowship, the International Songwriting Competition, Unsigned Only (Nashville), the Independent Music Awards (New York), and winner of a Queensland Music Award, there is no question about her ability to pen a tune and catch the attention of some serious industry attention.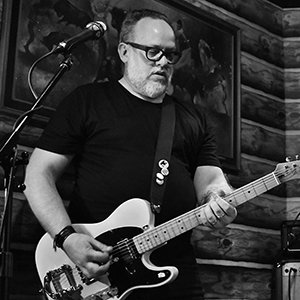 Craig Spann is a writer, manager, label owner, publicist, artist, music policy consultant and advocate for music. Growing up in Beenleigh, Craig has a strong family connection to Logan. Craig spent time with peak bodies Q Music and the Australian Music Industry Network but he now focuses on his independent music company, SUGARRUSH Music. SUGARRUSH provides project management, release strategy development, artist management and event coordination services to musicians. Craig also works with government and industry organisations across the country to develop music friendly policy that supports the live sector and industry development. In the end though, he is happiest with a Telecaster in hand, making a whole lot of noise.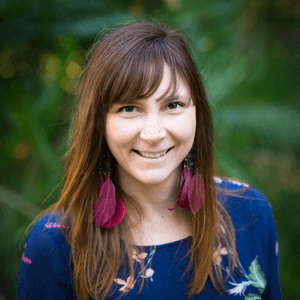 Ali Strachan is a digital marketer and arts advocate who works with artists and musicians both locally and Australia-wide to market their work and build sustainable creative businesses. She's particularly interested in supporting local arts culture, previously through online blog features and podcast, as well as partnering with local organisations to deliver a series of Regional Arts Development Fund supported workshops for Logan seniors and people with disability. In her current role, she supports artists and musicians to build their personal brand and market their work effectively. She's helped photographers gain exhibition space interstate and globally, and has worked with DJs, The Voice finalists and Sydney Music Academies to help them achieve success.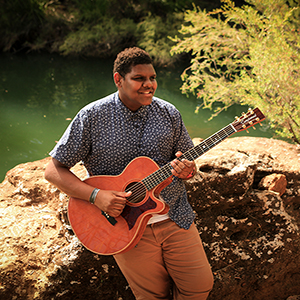 Chris Tamwoy is a self-taught guitarist with a unique playing style and sound. Spending his childhood with his family in the Torres Strait Islands, he now resides in Brisbane and travels nationally and internationally with his music, as a proud ambassador for his Culture and Country. His distinctive guitar-tap style and vibrant personality see him in high-demand with gigs across Australia, the USA and ongoing media appearances and documentary features. Having played some of Australia's largest festivals, he often surprises crowds with sensational on-stage collaborations. In 2018, Chris made an inspired performance and Acknowledgment of Country and People at the Invictus Games Closing Ceremony, collaborating with Colin Hay, Aloe Blacc and many more talented musicians.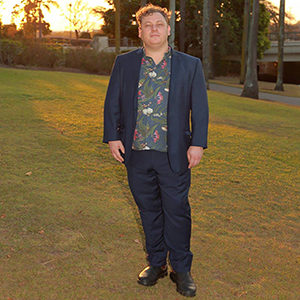 Andrew Tuttle works with both APRA AMCOS' (Australasian Mechanical Copyright Owners Society, Australasian Mechanical Copyright Owners Society) 13,000-plus Queensland-based songwriter/composer members and the broader Australian music industry in his role as Team Leader – National Engagement. Having started at APRA AMCOS in early 2013, Andrew comes from a background of executive programming and project support roles for small and large arts organisations around Australia, as well as stints as a promoter and writer. Andrew is also a musician, having toured Australia and Europe and released three solo albums of ambient country music under his own name.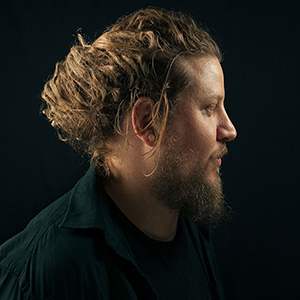 Jimmy Watts is a respected music industry professional who has worked across a multitude of roles for more than 15 years. As a songwriter/guitarist and performer, he has toured extensively nationally and internationally, self-managing his originals band that has played more than 1,000 shows at clubs and festivals, independently released two albums and three EPs. In addition to performing, Jimmy has worked for a variety of venues, festivals and bands as a live sound engineer, stagehand and roadie, bookings manager and operations manager. His latest venture, "Bad Octopi Productions," provides specialised videography and other visual services to the music industry. Jimmy is currently a resident of Logan.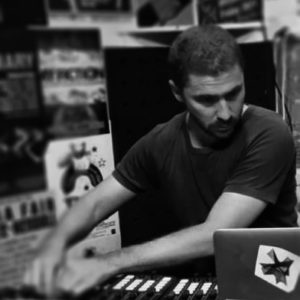 Paul Young is a Brisbane-based composer, sound and digital artist, curator, researcher and drummer. He has composed and designed sound for experimental films, documentaries and theatre companies and has released music on hellosQuare records. Paul co-curates Upper Partialism, has co-produced festivals and co-announces on Rusted Satellites (4ZZZ). His practice currently focuses on post-noise music. Paul has been commissioned by the Gallery of Modern Art, Boutique Theatre and HeartBeast Theatre companies, and has co-produced for festivals including SuperCell festival, Brisbane Festival and Brisbane Emerging Artists Festival (BEAF). He has performed throughout Europe and at acclaimed festivals such as the Adelaide Fringe Festival.
Secure your seat and register today for one or more sessions
in the free Logan Live Boost professional development series.